Home Learning - Kestrels
Home Learning
Home Learning updated 30.03.2020
We learnt about climate and biomes this term at school if you're feeling a little inspired by my Jurassic biome (see our main class page) why don't you choose a favourite biome of your own and have a go at recreating it. You can of course choose the polar or tundra biome which we focused on in class or choose from tropical jungle, desert, ocean, temperate forest (our biome) or freshwater. Think about the climate, plants and animals that you would find living there. We used a large plastic tray or you could use any kind of box to hold your biome. There are lots of inspiring ideas online,I've included a couple of my favourite below:
Whilst you are at home I have suggested some activities below to help keep your reading, spelling and number skills fresh and ready for when we return to school. Also some a few other activities which might help keep boredom at bay.
To help unleash your inner-artist or just for a laugh you could take a look at this site:
http://www.robbiddulph.com/draw-with-rob
Freya and I made it into a "draw off" we both followed the instructions but without looking at each others pictures - until the very end. Your drawing could make the inspirtation for a scharcter in a story or you colud start your own Art gallery and add a different character everyday!
Reading
I recommend that you spend at least 30 minutes reading, everyday. I know a lot of you were very keen to use the audio CDs we've been listening to in the classroom. There are a lot of audio books which can be easily downloaded at home. And don't forget any kind of reading counts including; comics, annuals and magazines (like the Horrible Histories or Wildlife Trust magazines we have in the classroom.) These can also be full of puzzles, quizzes and fun ideas to keep you busy! Listening to and sharing a story is a lovely way to spend the 30 minutes.
For those of you who are members of the public library I have copied the link below from Mrs Smith's page; you can downlaod free copies of books and audio books to read at home.
Spelling
I have included below the statutory spelling list for years 3 and 4. These are the words that most children in year 4 should know by the end of the year. I would choose 5 a week you're not sure of and practise for 10 minutes, everyday. You can use the different methods you've learnt with Mrs Read e.g. write the tricky bits in a different colour, pyramid writing etc. whichever method works for you. There are also spelling activities for words with specific spelling patterns e.g. tion endings, on purple mash.You could also play little games like hangman, word searches or this one sounds fun:
Spelling Battleship
In traditional Battleship, you sink your opponent's boats. In this spelling version, you sink their spelling words. Each person needs two 10 by 10 grids. Have students start by labelling the rows letters A-J and the columns 1-10. Then each person writes the same set of 5-7 spelling words on one grid, in random order and location, either vertical or horizontal. On the other grid, he tracks his opponent's words. Players take turns calling out a coordinate, for example D-5. His opponent checks his grid and announces whether D-5 was a hit or miss. The first player should mark that square on his blank grid – red for a hit and blue or black for a miss. Play continues until one person finds every letter of all the words on his opponent's grid.
Maths:
Although the year 4 multiplication check has been cancelled you've all worked so hard to learn your tables facts that it would be a real shame to let them slip. Therefore, I advise you to keep practising daily using either purple mash multiplication monster (what level can you get yours to?) or Hit the button
https://www.topmarks.co.uk/maths-games/hit-the-button
Keep a record of your scores and see if you can improve your personal best or challenge a member of your family to beat your top score!
Keep going for a 1000 Mathletics points each week. I won't be setting any specific tasks but you can choose which games and extra tasks you would like to complete. I suggest you choose a mixture of topics you feel really confident with and those that you find more challenging. You can print your own certificates off at home or we will print silver and gold certificates when we get back to school.
Purple Mash:
There are a lot of cross curricular activities and games you can explore on purple mash. A useful and fun skill, if you have a keyboard, is touch typing; again 10 minutes daily practise is the best way to learn this skill.
Other:
The government has recommended we all get outside for a bit of daily exercise (whilst social distancing,) however when it's wet and cold outside this can be tricky. To burn off some energy whilst stuck inside try the "go noodle" site, we have used this several times in class the children particularly like the "Bananas, Bananas, meatball."
https://www.gonoodle.com/for-families/
https://www.youtube.com/watch?v=BQ9q4U2P3ig
Joe Wicks 5 minute classroom workouts may also be useful.
Art competition
Enter the Antarctica Stamp competition. The children have been working on their designs in school, already. Details were sent home along with an entry form. More information can be found below.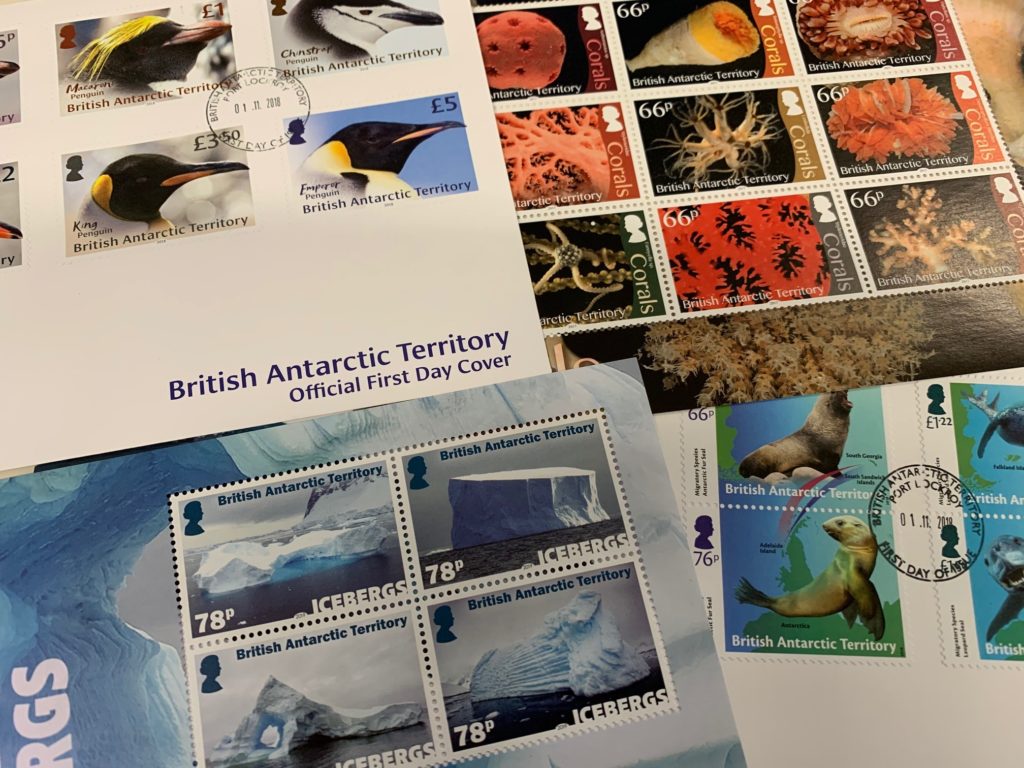 Year 3 and 4 Statutory spelling list
accident(ally)
actual(ly)
address
answer
appear
arrive
believe
bicycle
breath
breathe
build
busy/business calendar
caught
centre
century
certain
circle
complete
consider
continue
decide
describe
different
difficult
disappear
early
earth
eight/eighth
enough
exercise
experience
experiment
extreme
famous
favourite
February
forward(s)
fruit
grammar
group
guard
guide
heard
heart
height
history
imagine
increase
important
interest
island
knowledge
learn
length
library
material
medicine
mention
minute
natural
naughty
notice
occasion(ally)
often
opposite
ordinary
particular
peculiar
perhaps
popular
position
possess(ion)
possible
potatoes
pressure
probably
promise
purpose
quarter
question
recent
regular
reign
remember
sentence
separate
special
straight
strange
strength
suppose
surprise
therefore
though/although thought
through
various
weight woman/women
Mathletics: Log on to www.mathletics.co.uk to find your personalised homework
Maths - Times Tables will be given out on Fridays and tested on the following Friday.
.

Mild

Medium

Spicy

x

This term we are focusing on confidently knowing our facts, working on instant recall.

.
Key Stage 2 Home Learning
In Key Stage 2 we will be setting home learning tasks each week in reading, spelling and maths. Home learning tasks will be set on Fridays, posted on our class webpage.
Reading: Every day
Spelling: practised as frequently as required
Times Tables: practised as frequently as required
Mathletics: 3 activities a week
I will talk to the children about their 'home learning' each week so that they know what they are doing. Some time the activities will be revising a concept, sometimes the activities will be practising something we are currently learning, sometimes the activities will be extending their learning.
Reading: At least 20 minutes a day. We will be regularly talking to your child about their reading and monitoring our AR system to ensure that children are reading regularly at home as well as at school.
In addition to the books on the AR system your child may read as many books as they wish- the more the better! If your child reads a book from home and would like to do a quiz on it, please send the book into school and we will be very pleased for them to take a quiz. They may also quiz on books that you have read together or books that you have read to them, perhaps for a bedtime story.
Please help your child by encouraging them to read quality books that they enjoy fiction and non-fiction. Also, by making time to discuss the book and any unfamiliar words they come across with you.
Mathletics: Please login to the system at www.mathletics.co.uk, to access the tasks set for your child. Your child's personal username and password are stuck into the front of their reading diaries.
Studies have proved that children who engage regularly with Mathletics do significantly better in their assessments so please take advantage of this wonderful tool. If you encourage your child to complete more tasks and they gain a certificate these will be awarded in our Key Stage Assembly on Thursdays.
Your child will be set 3 activities every Friday to be completed by the following Friday